Inspired by all of my sister's recent decluttering and organizing and the
Peter Walsh book, "It's All Too Much"
, yesterday I tackled the bookcase that is in our kitchen. It serves as a place to hold our craft stuff/cookbooks/kids workbooks/address book--and more.
Here's what it looked like yesterday morning.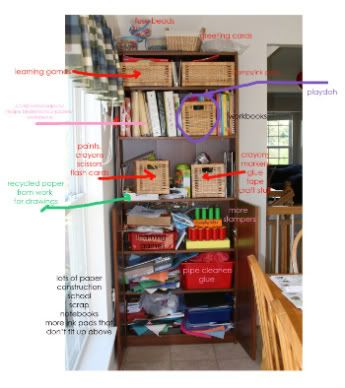 I spent the afternoon sorting, recycling and trashing stuff. In under 2 hours I had it all cleaned out, sorted and put back in. The final step was a trip to Target this morning to pick up some magazine holders to store the paper. I'm hopeful that by being stored in an upright container and sorted by colors that the kids will find it easier to pick out just one sheet of paper rather than starting a paper avalanche!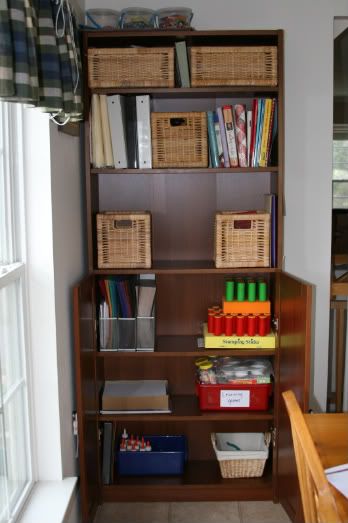 I was surprised that it didn't take too long to accomplish, but I think that it has a huge impact on the kitchen and will hopefully make the craft cabinet a more inviting place for the kids to use.